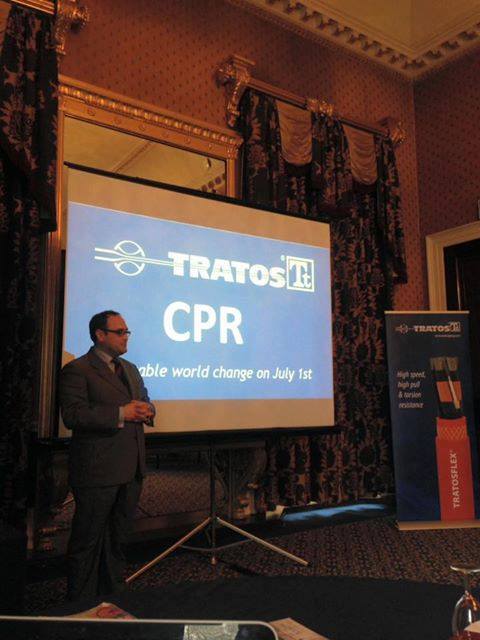 Tratos UK Ltd has been innovating advanced-technology fire-resistant cable for years, pushing the highest safety standards even further.
Not only producing the best quality cable, but it has been lobbying for root and branch
increases in safety standards for all cables used in buildings.
Tratos remains committed to educating all the stakeholders and especially the construction industry about Construction Products Regulation.
It has organised a number of workshops around the country, which were well received.
Dr Maurizio Bragagni OBE has given several interviews to the media and has answered questions about the urgency of implementing stricter fire regulations for buildings' cables in the UK.
Interview: BBC – London News – Potentially dangerous electrical cables in the UK
Since 2017 Tratos in cooperation with several members of the Parliament has raised awareness of the risk of safety on cables in domestic applications.
"if it overheats, it will ignite anything that touches it. If it's against a plasterboard wall that will ignite".
Dr Maurizio Bragagni, chief executive of Tratos—it has a factory in my constituency—and a founder of the Safer Structures campaign added that "it could be in any shopping centre, any venue, any building". (Sir George Howarth, MP – 2018).
Read more: UKPOL.CO.UK – Political Speech Archive